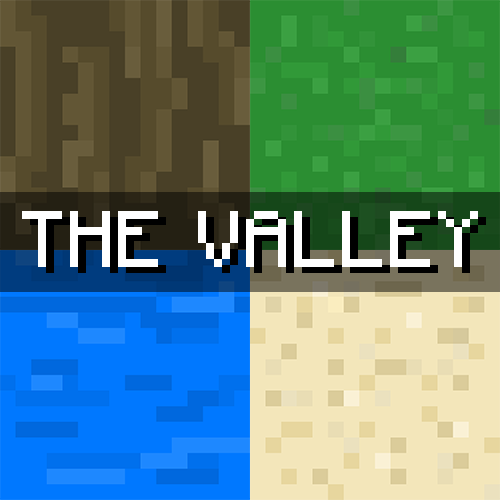 The Valley
Welcome to The Valley!

In this game, you can explore infinite world, battle (in next updates), build - your only limit is your imagination!

Keep in mind this game is in beta state, so you can find some bugs. Feel free to send bug reports or your ideas how to improve game to this e-mail: bxc@post.cz

Find more information about how to play The Valley on our wiki page: thevalley.bexcool.eu/wiki/

DONATES:
All of the donation goes to our game budget! Like paying for larger web data capacity and multiplayer server (comming soon :O)

UPDATE LOG:
Added new snapshot Beta 0.1_11 and GAME LAUNCHER!

In this update I've added:
- many more commands and... command blocks and their functions! So you can make you own adventrue game like in Minecraft :D (command block can not be crafted, it needs to be given by command = /add 12) You can find more information about commands and item IDs in the installed files.
- tools (axe, pickaxe)
- rocks (with iron = in next snapshot will come furnace!)
- footsteps
- few new blocks and items
- durability for tools
- gamemode (survival, adventure)
- fixed some bugs

Download
Click download now to get access to the following files:
TheValley Launcher Installer
355 MB